Financing Your New Air Conditioning or Heating Equipment Purchase

Synchrony Financial
Expand your purchasing power with Promotional Financing through Synchrony.
Synchrony is one of the nation's premier consumer financial services companies. Our roots in consumer finance trace back to 1932, and today we are the largest provider of private label credit cards in the United States based on purchase volume and receivables.
A simple application process, and fast credit decisions
Unsecured, revolving credit lines
Promotional financing options1
Convenient monthly payment options
Online account management
1Subject to credit approval. Minimum monthly payments required. See store for details.
For all promotions: Qualifying purchase must be made with your Home Design credit card issued by Synchrony Bank and a $29 account activation fee will apply and be charged at the time first purchase posts to account. For new accounts: Purchase APR is 26.99%; Minimum Monthly Interest Charge is $2. Existing cardholders should see their credit card agreement for their applicable terms. Subject to credit approval.
Please contact us to find out which Synchrony Financial financing options are available to you, or to learn about special financing promotions.
Apply Now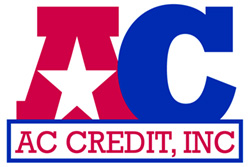 AC Credit, Inc.
AC Credit, Inc. offers credit to Texas property owners for air conditioning and heating equipment through our list of certified dealers. There are other sources of credit for central air conditioning equipment. But, unlike others, AC Credit offers homeowners several important advantages not always available elsewhere.
Choose a Specialist
First, AC Credit specializes in offering homeowner financing exclusively for heat and air conditioning systems. This allows us to work closely within our dealer network and thereby simplify the entire process of financing your new comfort system.
Quick and Easy
With AC Credit there is a minimum amount of detail and no wasted time getting prompt approval of your credit application. To apply for credit, you may apply online now, or you can go through your dealer. They only have to fax the application and a decision will be made the same day, usually within the hour.
We're Your Neighbor
Don't you hate calling those toll free numbers that are answered by a computer? Not with AC Credit. We're headquartered in Texas so you'll get prompt, personal service. Why settle for less?
No Money Down - No Pre-Payment Penalty
Make a down payment if you like-but it's not required with AC Credit. Even better, our rates are competitive and if you want to pay it off early - no problem - there's no prepayment penalty.
New Equipment Can Help Pay For Itself
It's true. Your new comfort system is likely to be two or three times more efficient than older, trouble prone equipment so you'll save on ultility bills. Plus a strong warranty protects you from costly breakdowns.
The savings can be considerable and will help offset your monthly payments. Unlike other home improvements a new central air system is actually more of an investment, rather than expense.
Get The Number
Your air conditioning dealer will give you all the particulars on your AC Credit loan: payments, interest, due date, etc. Just remember - with AC Credit, you can Take Comfort in Good Credit.
AC Credit offers consumer financing to prospective customers only through our authorized dealer network. If you haven't already selected a dealer, please contact us to find an authorized dealer near you.
Apply Now

Microf
Hassle Free Monthly Payments with no credit necessary!
Microf is a relationship based company that places top priority on the wants and needs of our customers. Our innovative rent-to-own strategy provides unmatched flexibility to consumers through quick response times and multiple payment terms and options. Microf helps restore the heating and cooling needs of the consumer with an affordable monthly payment through our extensive contractor network.
5 Things You Need to Know About Microf:
We specialize in lease purchase financing for residential replacement HVAC systems.
We have a simple application process.
We offer near-real-time Pre-Approval, Further Review, or Decline decisions.
We offer convenient and affordable monthly renewal payment options based on 36, 48, or 60 months to ownership.
Customers can take advantage of meaningful monthly payment and early purchase option discounts.
Call us for more information on how the Microf program can work for you.
Apply Now